Cascadia Supermoto was created by local racers. We aim to provide a consistent racing experience, and to grow the sport in our region. Our efforts are focused in Washington state, as well as Oregon.
Rick Engstrom – CSM President
Rick is President of Cascadia Supermoto. He has been a almost pro level supermoto racer since 2009. He comes from a MX and Road Racer background. He's was the VP of Cascadia Supermoto prior to becoming President in 2023. He's super enthusiastic, enjoys interacting with all the riders and finding new ways to keep people in the sport. He thinks big and Ron has to real him in on most occasions. He's also a dad to 2 youngsters who have grown up racing in the supermoto community.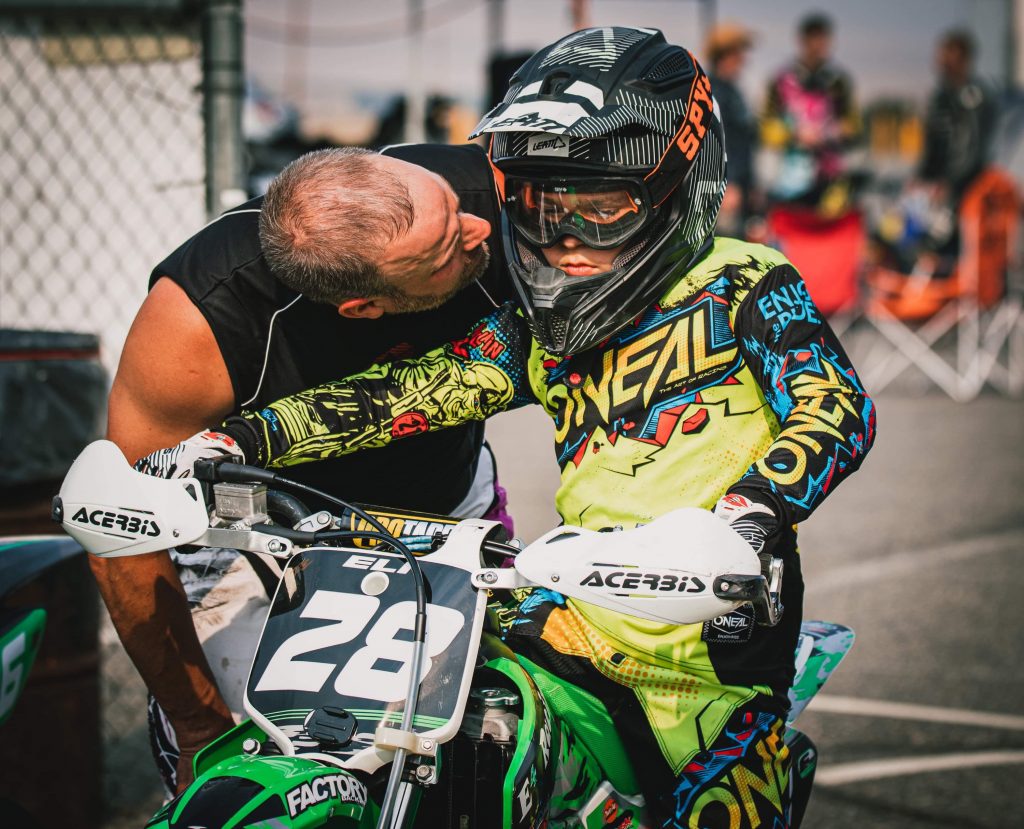 ---
Jake Randall –  CSM VP
---
Cody Cochran – CSM VP of Sponsorship
---
Roger Bare – CSM NW Board Representative
Roger is our NW Boardmember.  He is one of the oldest riders with CSM, a husband, and a father of 3.  He has been active in Supermoto in the Pacific NW for nearly 20 years.  He as won series titles in CSM's 250/400 class, Vet35, Vet45, and Intermediate, along with titles in BCSupermoto.  He has had many podiums over the years but, but that doesn't keep him coming back, the racing and comradery bring him back year after year.  Rogers youngest son Foster has also been racing supermoto the last few years.  Quote from Roger "CascadiaSM and Supermoto Racers all over are more family than competition."
Fun facts about Roger: 
His nickname is Slappy. 
His bike number is the age he was when he started racing.  
When not at the track you can find him fronting a big band signing Frank Sinatra style songs.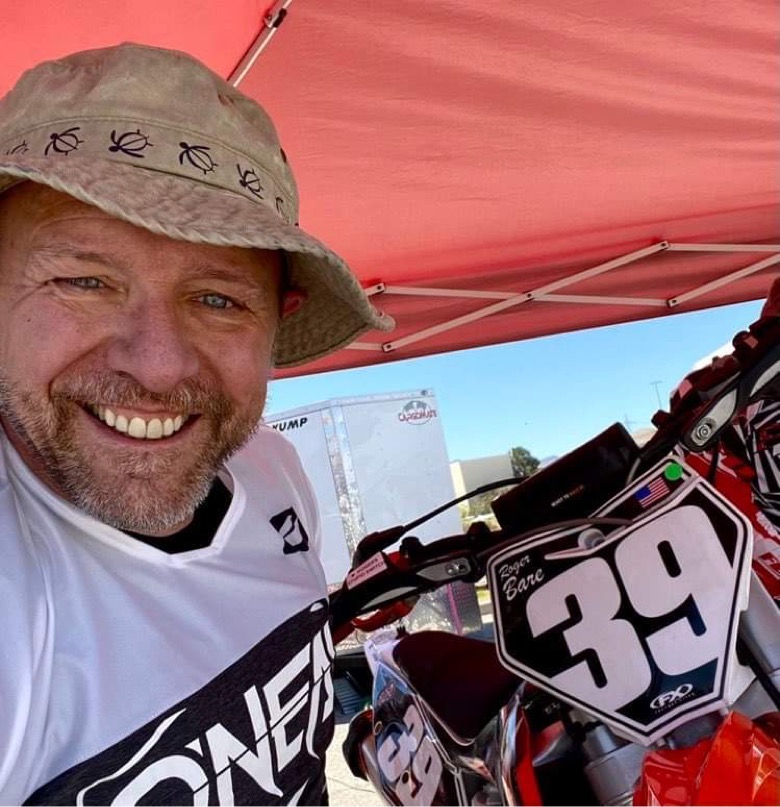 ---
Synn Dominguez – CSM NE Board Representative
---
Elliot Dunlap – CSM Oregon Board Representative
Eliot is the CSM Oregon Boardmember.  He has been racing Supermoto since 2021 and loving it.  He can be considered one of Debi's victims!  He is also the Oregon Lightweight Moto President helping open MAC track for motorcycles!  Catch him in the pits if you are interested in practice days in McMinnville, and more.  
---
Ron West – CSM Advisor
Ron is a CSM advisor. He formerly ran Cascadia Supermoto, Supermoto USA NW, NW YSR and had been a slow, fast supermoto racer since 1999.  You may hear him at the track cackling laughing or yelling at other racers on the track or enjoying his son racing in the 250 classes.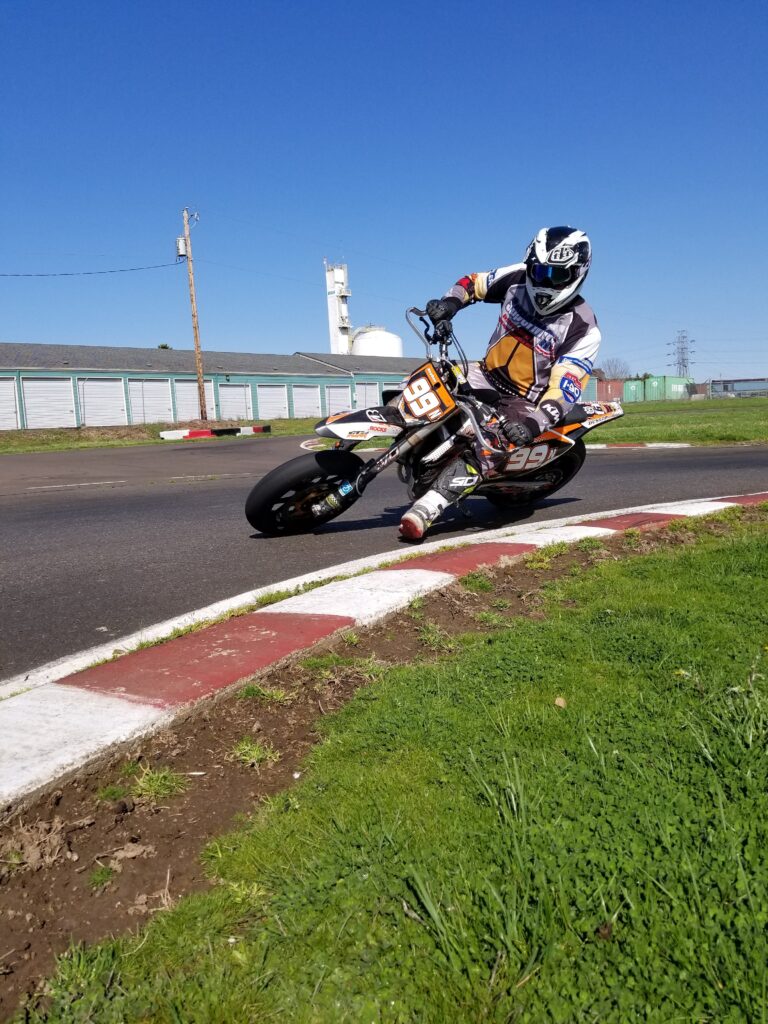 He also films with a garmin virb for most of the races.  Check it out at: https://www.youtube.com/ronwest99
---
Debi Johnson – CSM Advisor
Debi is a CSM Advisor.  She formerly was Cascadia Supermoto VP and helped bring Cascadia Supermoto to life in 2016!  Debi is an avid Supermoto enthusiast and a great sport ambassador!  She usually brings a few extra bikes to share with new riders to get them hooked on the sport!