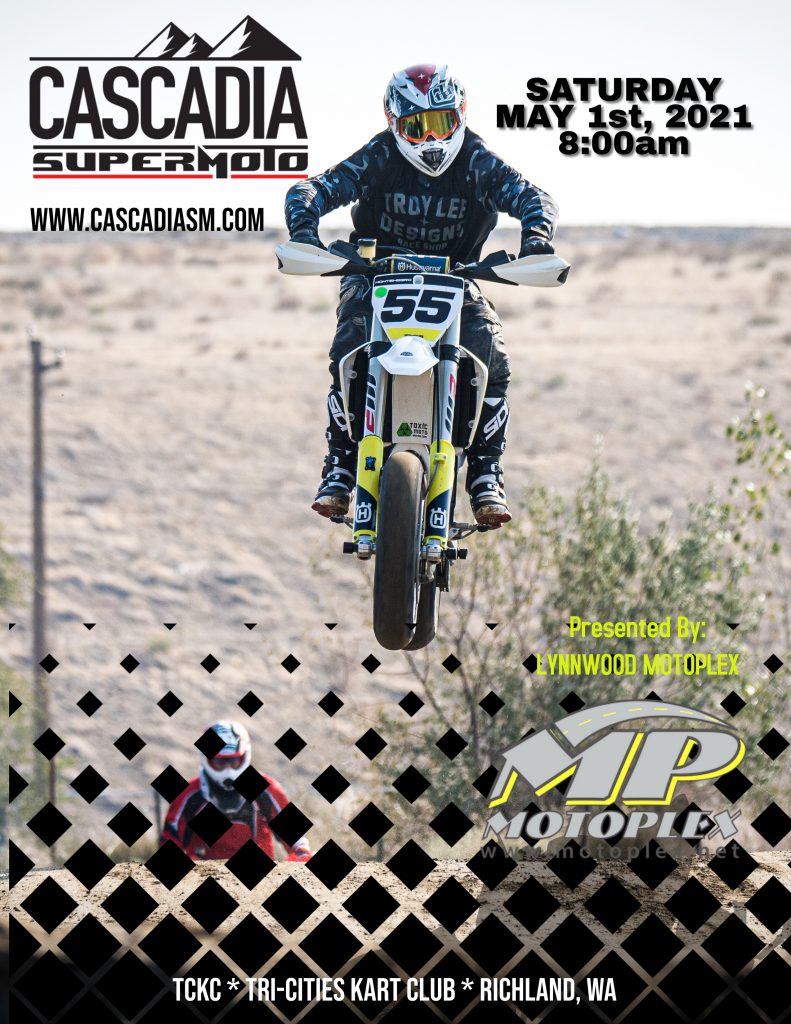 Welcome to Cascadia Supermoto 2021!
We host supermoto and supermoto mini racing in Washington and Oregon. Our goal is to grow a club of racers in the Pacific Northwest.
Check out the Join CSM page if you're interested in membership benefits.
---
We are going racing! 
2021 Schedule
3/27/2021 TCKC Open Practice
5/22/2021 Round 2 Bremerton
7/31/2021 Round 3 Bremerton
8/28/2021 Round 4 TCKC (Racing under the lights Night race)
9/11/2021 Round 5 Mac * to be confirmed
---
Keep in mind, COVID-19 virus is still a thing and we will have to live within the guidelines of wearing a mask in the pits and social distancing is still the norm. We expect that things are going to change (yay for vaccines!) 
If you guys have any questions, ideas on places we might want to contact for additional race locations or other feedback, please contact us at info@cascadiasm.com
---
All Riders Welcome!
For a detailed day schedule, please consult the provisional rulebook.
Classes are posted in the Racer Info section of the site. We're trying to simplify things, and would appreciate your feedback!
---