"It's more fun to ride a slow bike fast, than a fast bike slow." – Every minibike racer ever
Come join Cascadia Supermoto for three rounds of minibike endurance fun and insanity under the lights of Tri Cities Kart Club in Richland, WA! After our supermoto races have finished for the day, CascadiaSM will be hosting a four-hour minibike endurance team race.
Always wanted to try road racing but can't afford it? Want to build your bike control and corner speed skills? Looking to hone your racecraft with hours of racing instead of minutes? Mini endurance racing is a great way to do all of these things!
$35 per rider (treated as a second class. This means FREE if paying for 2 sprint races)
Four hour endurance race, 6PM to 10PM
One motorcycle per team
Up to 8 riders per team
True endurance race with hot pits, rider changes, everything!
Each team needs to bring a volunteer scorer, or designate two riders to help score.
Any minibike <230cc for four-stroke engines and <85cc for two-stroke engines is legal.
Groms/Z125s, XR100s, scooters, pitbikes, YSR50s, Metrakit minis, YZ85 in an RS125 chassis – all of these and more are legal!
Some bike preparation is required, please see the classes and rules.
Tri-Cities Kart Club is three hours east of Seattle in Richland, WA. The TCKC facility has power, bathrooms, a hot shower, and overnight camping at no charge available to racers. Full facility information is on the TCKC website.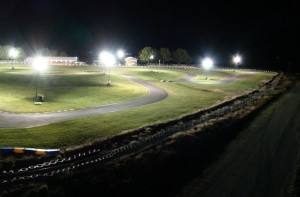 Please pre-register! This is a new race series, and if we don't have enough entries, the endurance race may become an open practice session / grudge race.
If you have any questions, please send an email to minis@cascadiasm.com or send us a message on the Cascadia Supermoto Facebook page.